Experienced Edmond, Norman, Moore & Oklahoma City Fence Contractor
Are you looking for a fence contractor that has years of experience? Has the knowledge to get the job done correctly? Our company which services Edmond, Norman, Moore, Oklahoma City & Surrounding areas has just that! We believe in building you a fence that is "Built to Last"!
Take for instance this example of a recent job we were on, as of how we work to create a product that is "Built to Last"!
Repairing or replacing an apartment fencing can sometimes be challenging due to space & time constraints, resident movement, and security issues. This project (see before & after pictures) was to replace 90 feet of old fence. There were already metal posts in place but some had to be pulled and reset because they were loose and/or leaning. We used a fast setting concrete additive on the posts that needed to be reset. Then we began working on the rest of the fence. After the concrete cured, in about an hour, we were able to attach the new fence to the repaired posts.
Here we installed cedar fence with 4" pickets. Cedar is a preferred material for fencing due to its natural ability to repel insects (i.e. termites & carpenter ants) and its durability when it comes to holding up in the extreme Oklahoma weather environment. Also, it's a beautiful product with its reddish hue and distinctive wood grain pattern.
Contact our fence company which services Moore, Norman, Edmond & Surrounding areas by calling (405) 476-5391 we look forward to helping you with your next fence building or repair project in the near future! Thank you for considering Oklahoma Fence Company A/M Fence for all of your fence construction and maintenance needs!
See the before and after pictures below!
Before We Completed Our Fence Project!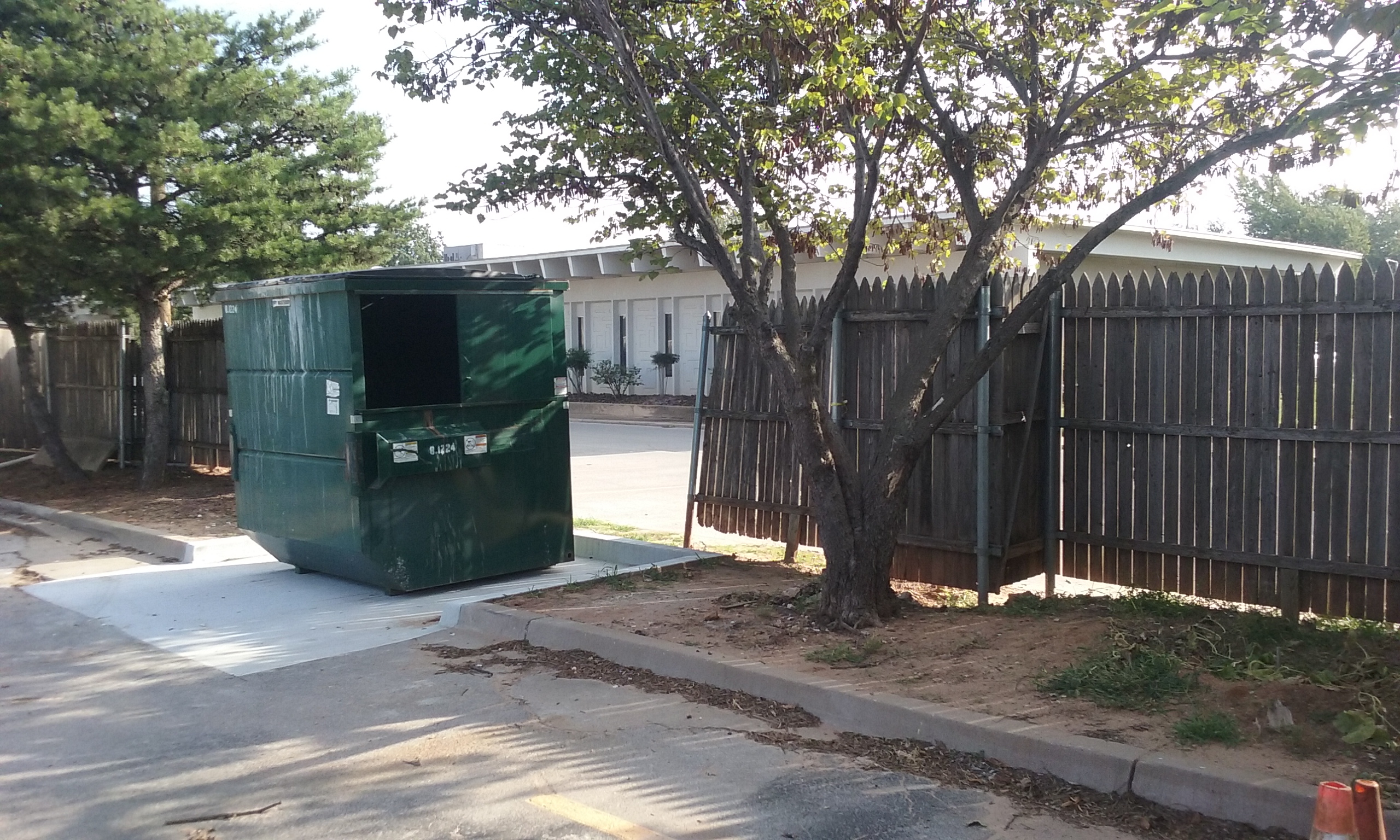 After We Completed Our Fence Project!